Founded in 2011, Faasos is one of the biggest food tech companies in India with operations in 15 cities. The business serves these cities from 140 locations, storing key ingredients, preparing dishes, and distributing finished meals. On average, more than 15,000 meals are ordered each day via the company's website, mobile app, telephone hotline, and a small number of kiosks.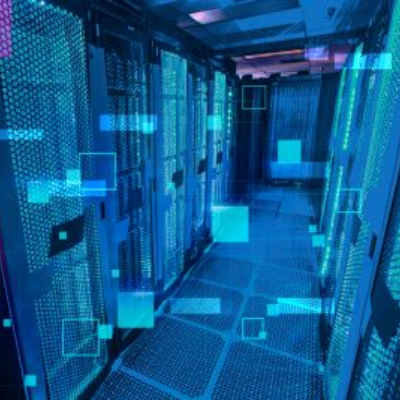 By working very closely with the team, AWS makes sure we manage our infrastructure at minimal cost with optimal efficiency."

Soumyadeep Barman
Chief Technology Officer, Faasos
The Challenge
When a meal you've ordered online arrives at your doorstep in minutes, you're unlikely to think too much about all the work of getting it there, and rightly so. But ask a company like Faasos, whose technology platform supports everything from ingredient procurement to order delivery, and you'll soon get an idea of what on-demand catering entails in an internet-enabled world. Soumyadeep Barman, chief technology officer of Faasos, says, "In our case, we handle everything: buying the ingredients, preparing the meals, handling the orders, and distribution. That covers a lot, and technology is crucial for coordinating all these processes."
In 2014, when Faasos looked at how quickly its business was growing and the rise of mobile internet across India, it knew things had to change. "We needed to take our technology to the next level," Barman says. "Scaling to meet demand was going to be key." Getting the technology in place for the opportunities ahead was easier said than done. Faasos had a limited budget for technology infrastructure, and the company's small technology team didn't have the skillset to manage complex solutions such as an enterprise-level transactional database. The goal was to move to the cloud. Faasos was already using a local cloud-service provider to support a newly developed mobile app. "It was important for us to find a cloud partner that could not only help us grow but give us dedicated guidance and support," Barman says.
Why Amazon Web Services
Faasos looked at a number of large-scale cloud-service providers before deciding to work with Amazon Web Services (AWS). For Barman, a couple of things stood out. "AWS offered the size and services we were looking for, particularly relational database managed services. We also liked the 'human touch' from the local AWS team. The technicians were very helpful and willing to give us all the advice and support we needed to get our AWS setup off the ground."
Working with AWS, Faasos designed a cloud platform to support all aspects of its business, including a mobile app. "The migration to AWS was seamless," Barman says. "What made it work so well was the hard work everyone put into designing the AWS architecture." Today, Faasos uses a wide range of AWS services. The core service includes Amazon Elastic Compute Cloud (Amazon EC2) instances that run the website, the mobile app, and a number of internal systems including an analytics platform. For fast and reliable database services, Faasos uses Amazon Aurora, which is a MySQL-compatible managed relational database engine. In addition, the company uses AWS services for web platforms such as Amazon CloudFront and AWS WAF to maximize content delivery for optimal online performance, Amazon Simple Storage Service (Amazon S3) to store product-related imagery, Amazon ElastiCache for enhancing application performance and Elastic Load Balancing to distribute traffic among its EC2 instances. With Auto Scaling, Faasos can also quickly scale up its EC2 instances prior to large events, such as festivals, and scale them down again in quieter times.
The Benefits
Today, Faasos is growing its business between 20 and 30 percent each month. This is due, in no small part, to the capabilities of the technology platform designed by Faasos and AWS. For Barman, 2014 was the perfect time to start working with AWS. "Back then, just 15 to 20 percent of our sales came through our mobile app," he says. "Now, that figure is 95 percent and we've been able to cope with that increase through the performance and scalability of our AWS setup."
Scalability is imperative to Faasos especially during periods of high demand. Barman explains, "On December 31, there is a big celebration in India. On that day, our business goes up three times and our database will be hit by six times the typical number of requests. Yet, we can scale to meet that increase without any problems and maintain a great level of service with our AWS platform." The process of scaling is very simple. Prior to a peak period, the Faasos team calculates the expected increase in orders and, using that data, sets the conditions for Auto Scaling. Come that peak period, the AWS infrastructure automatically scales up and down in line with the conditions set. "By working very closely with the team, AWS makes sure we manage our infrastructure at minimal cost with optimal efficiency," says Barman.
Maintaining platform performance is made easier for Faasos with the Business Support Plan through AWS Support. By taking advantage of AWS Support, the company receives 24/7 access to support engineers for trouble-shooting and a range of other value-added services, including guidance on architecture optimization, cost savings, security tips, performance improvement, and exploring new services and capabilities. "We have many ideas and it's great to get validation on our approach and feedback on best practices from the AWS team." Barman says.