Mumbai-based WebEngage is a marketing cloud for consumer businesses, and allows companies to engage with customers across multiple channels, including email, web, mobile, and through push notifications. WebEngage serves more than 40,000 small and large businesses globally. Every month, the company tracks over 200 million active users and collects data on billions of events. Over the same period, the business sends to end-users billions of messages, which include marketing and transactional messages as well as triggered retention communications.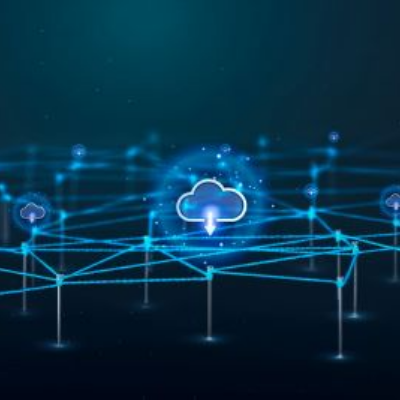 We gained a cost saving of about 40% by choosing AWS over other cloud services."


Ankit Utreja
Co-founder, WebEngage
The Challenge
For the scale at which the company operates, system scalability and reliability are key challenges. Customers, such as e-commerce companies, online travel agents, and financial services companies, are becoming increasingly aware of the opportunities that real-time communication can bring to their businesses. Their product marketing teams demand a system that can ingest large volumes of data, churn out insights at a fast pace, take instant actions on these data points, and deliver messages in a time bound manner to end-users.
From the beginning, cofounders Ankit Utreja and Avlesh Singh needed an infrastructure that could scale rapidly as more businesses integrated WebEngage with their websites, mobile apps, and customer relationship management systems. It also had to be highly cost effective, because the cofounders had limited resources. Furthermore, the infrastructure had to be easy to develop so WebEngage could add new features to its product at regular intervals. "We didn't have the funds for a significant upfront investment in IT, nor the staffing to procure and manage a large data center," says Ankit. "For us, an auto-scaling cloud solution seemed to be the answer."
Why Amazon Web Services
WebEngage chose Amazon Web Services (AWS) as the cloud platform to deliver its product. "For us, AWS was ahead of the competition. It also offers a whole host of services that fit well with our business model," says Ankit. He singles out Amazon CloudFront in particular. As a global content delivery network service, Amazon CloudFront accelerates the delivery of static content. This helps WebEngage send rich text messages to end-users across channels without worrying about any latency.
In-house engineers developed the WebEngage code specifically for an AWS infrastructure. WebEngage takes advantage of Amazon Elastic Compute Cloud (Amazon EC2) for its computing power and Elastic Load Balancing to evenly distribute incoming traffic. The company uses Amazon Simple Storage Service (Amazon S3) for shared file services and Amazon Redshift as a data warehouse for its own data as well as customer product catalogues and customer data stores. Recently, WebEngage started using Amazon Simple Email Service (Amazon SES) to support its email marketing campaigns.
The Benefits
By working with AWS, WebEngage realized significant cost savings. "We gained a cost saving of about 40 percent by choosing AWS over other cloud services," says Ankit. For a new business such as WebEngage, this was crucially important and enabled the company to launch successfully. Apart from the cost effectiveness of AWS, its pay-as-you-grow model has also delivered a major advantage. "We have been able to scale our AWS infrastructure in line with the growth of our business. From consuming a million events per day, we have scaled our operations to over 100 million events per day. If not for AWS, this would have been a nightmare."
Both Ankit and Avlesh are keen to focus resources on sales and product development, and want to avoid overhead costs around IT management as much as possible. Today, using AWS, they are able to do just that. "Our IT administration expenses are low. We avoid the cost of procuring IT and can focus resources on our core business objectives."
More importantly for WebEngage, product development is now happening more quickly because of AWS. Engineers can rapidly launch staging and development environments that mirror the company's production environments. Once development and testing are completed, they can switch environments from development to production, seamlessly bringing new product features into play. "We can stage and develop at least 25 percent faster with AWS compared to an on-premises infrastructure," says Ankit.
In addition, the company is acquiring new customers worldwide. Companies in regions of major growth—such as the United States—are seeing the value of WebEngage for retaining customers and increasing rates of online sales conversions. "By using AWS, we can offer companies a highly secure and available solution to automate and improve their marketing solutions," says Ankit. "The great part of working with AWS is there are no limitations on how quickly or by how much we scale our business. I think AWS has been instrumental in our success."